In the last couple of weeks, I have received a lot of correspondence from readers who feel that they are going round in circles with regard to their finances. They are STUCK. You may relate with this state of feeling so overwhelmed that your ability to absorb and even apply new information is limited. In fact many people in this state would choose to run away from new information because of the fear that it will just highlight the "hole" that they are in and emphasize how badly they have handled their affairs. You feel that you literally have to wear a mask in front of people because of the fear of being discovered.
When we are overwhelmed with problems, we tend to want to run away from truly dealing with them. You may be up to your ears in debt. You may be living a lifestyle that you truly know you cannot afford but you don't know how to stop. You may be struggling with school fees and other obligations. Your business may be loosing clients or just not growing. You may be feeling it is too late to invest. You may be running away from the loan sharks or other people you owe money. You may have things all over the place – shares, insurance, accounts but you have no idea with who and how to access them. Maybe even just the thought of starting to save and how to do it. There are thousands of things that can put us in this frame of mind. We feel overwhelmed and stuck firstly because we feel we have lost control over the situation. When you took that first salary advance it was possibly for something specific and you thought it would be a one off. You were in control. But it became a monthly occurrence and you now rely on it. You lost control by believing there is nothing you can do about it and just succumbed to the habit. The second reason we remain where we are is because of the prison called "What will other people think?". The fear of exposure (and consequently loosing respect from others) keeps you wearing the mask and playing up to the perception of yourself you have built with other people.
The good news is you are one decision away from getting back this control and getting unstuck. To put this into practice and truly start unwinding yourself, first write a list of all the problems you think you have. Do it privately and for this step don't share it with anyone. At this step you are only accountable to yourself. If it is money you owe write down each debt and what you owe, list down the problems you need to tackle in your business, list the amount of school fees payable, list all those financial assets that may be all over the place, list your expenses. Whatever has kept you feeling overwhelmed put it on the list. You are not sharing this with anyone so don't hold back as you would only be cheating yourself. If you feel scared at the thought of doing this, you are on the right track. It is this fear that has held you back and become the MASTER of your decision-making. Writing this list in spite of the fear will allow the fear to start loosing its hold over you. This process enables you to actually face what is wrong. Don't worry about knowing how to fix it yet, just write it down and even give yourself a few days to let it sink in and to even add things as you remember or gain courage to acknowledge. The next step to becoming "unstuck" is in action. What is the smallest action you can take towards a solution to your problem? For example even though you may not know exactly how to pay off your school fees balance, the first action is to stop running away and going to talk to the school about it. You may not know exactly how to get your business sales up but it may start with talking to your last client about what went wrong or right with your product or service. You may not be able to completely get off the salary advance cycle in one go but it may start with asking for an advance this time of Kes 5,000 less than you would and consciously choosing to cut off entertainment for one month. Don't focus on what you can't do but what you can, no matter how small. One action opens the door to another and doing this starts to build up your confidence for the future bigger actions that you need to take. Since your mind is now focused on what you can actually do (not what you can't) you start noticing and absorbing new information that is related to you solving your problems. Solutions that you may never have noticed will start opening up around you and you start getting back a sense of control. You may find that even though you don't know how to make an extra Kes 30,000 per month, you have found a way to make Kes 5,000 which can go into investments or accelerating debt payments.
My last piece of advice is to find an accountability partner to walk with you through this. It is very easy to not do anything but when we have report to someone else, it is not that easy. It may be a friend, colleague, family member or maybe even someone who may not be necessarily close to you. The choice is up to you . It needs to be the kind of person who can keep confidence but keep you corrected as well. The role of this person is to follow up on the actions you have committed to take. For example at the beginning of every week you can let them know what your actions are and at the end of the week they can check in on you. Being able to open up to at least one person will also start the process of breaking out of the "What other people think" prison. Remember it is not something on the outside that is going to get you out of feeling stuck. Contrary to popular belief it is not getting a "deal" or a bigger salary and definitely not another loan. You got yourself into the problem and you have to get yourself out. There is no instant gratification in problem solving and you will not get a solution overnight but if you can sum up the courage for the simplest of actions do it. Don't procrastinate because you can't see the immediate solution to the whole problem. It is just the first step that activates a chain of events leading to the solution.
Waceke runs a program on personal financial management. Find her at waceke@centonomy.com| twitter @centonomy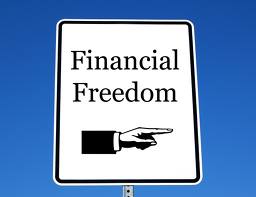 Twitter @centonomy
Facebook Centonomy