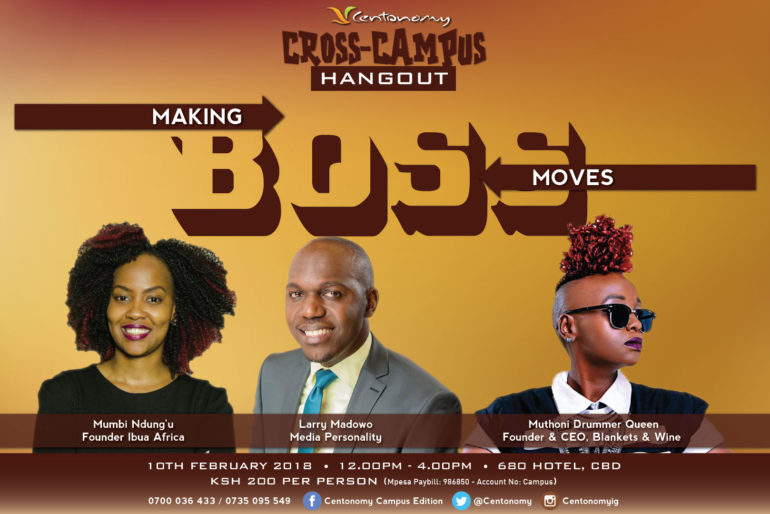 Centonomy Cross-Campus Hangout
The Centonomy Cross-Campus Hangout is open to every young person eager to learn about financial growth, entrepreneurship, and career development among other lessons from the Centonomy Campus Edition Program. You will get the chance to meet, greet, interact and learn from our amazing speakers for the day; Mumbi Ndungu-Founder Ibua Africa, Larry Madowo-Media Personality, and Muthoni Drama Queen-Founder & CEO Blankets & Wine.
Tickets available for only Ksh. 200 via Mpesa Paybill Number 986850, Account Number CAMPUS. You may also reserve your seat via this link, however, it will be regarded as a tentative booking until payment is made.
For more information email wendy@centonomy.com or call 0735095549 or 0700036433